source: Australian Book Review
When Karen and I were in Melbourne in June we found ourselves looking for memorabilia relating to Barry Humphries's characters, Dame Edna Everage in particular. Humphries died on April 22 2023 following complications from hip surgery at St Vincent's Hospital in Sydney, aged 89.
We grew up with the characters Humphries created, especially Dame Edna and Sir Les Patterson. There were a heap of Australian comedians and comedy shows in the 70s and 80s especially (e.g. Australia You're Standing in it, Norman Gunston, Rodney Rude, D-Generation), many politically incorrect as I recall. Probably why I also love (the more recent) Shaun Micaleff's Mad as Hell.
We found "Everage Street" in Moonee Ponds, of course, given that Dame Edna was supposed to have been a housewife from that Melbourne suburb.
We also found a fairly drab and disappointing lane in Melbourne's CBD called "Dame Edna Place" (sign at top-right of photo) with a chalked reference to toilets for purple haired people. Wonder who they could've meant?
The family of Barry Humphries declined a Victorian state funeral, opting for an event in Sydney instead (December 2023).
Why? It may have something to do with the Melbourne International Comedy Festival stripping Barry Humphries's name from the festival's biggest award, following a backlash over the performer's comments about transgender people in 2018.
What used to be called The Barry Award became the unimaginative Melbourne International Comedy Festival Award. This is the same festival founded by Barry Humphries and Peter Cook!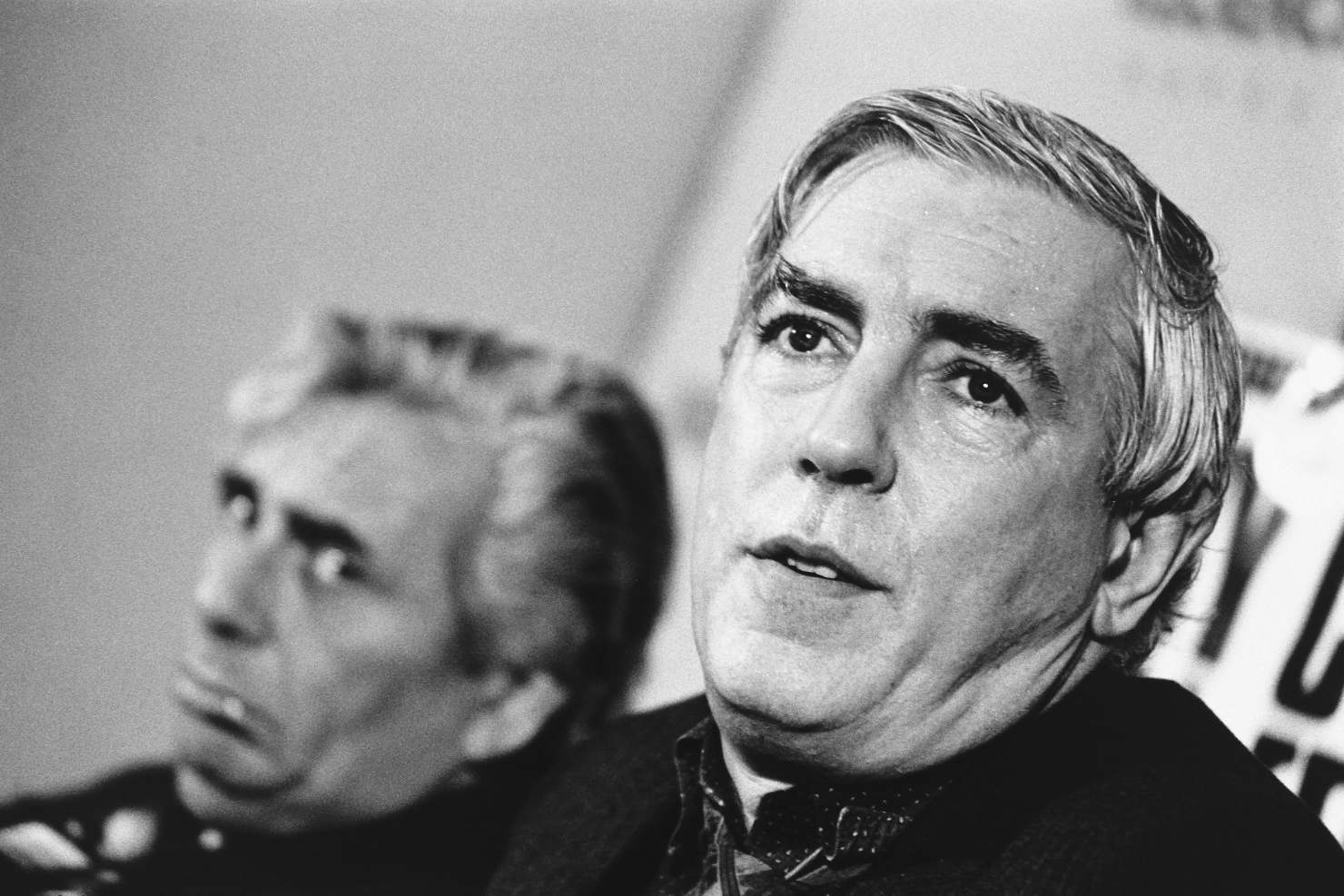 Previous winners of the Barry Award, including Hannah Gadsby and Zoe Coombs Marr, called for the award to be renamed after he made negative comments about transgender people.
In a 2018 interview with The Spectator magazine, Humphries said:
How many different kinds of lavatory can you have? And it's pretty evil when it's preached to children by crazy teachers."
Previously in 2016, he had called gender re-assignment surgery "self mutilation". He is also reported to have referred to transgender as a fashion.
Yes, it's not hard to see how such comments could be received as harsh, politically incorrect, hurtful.
But, in the age of cancel culture and hair-trigger offence-taking, we apparently can't keep two or more ideas in our collectively atrophying minds at once without allowing one of those ideas to dominate, in this case:
Barry Humphries made negative transgender-related comments.
Barry Humphries is a comedic cultural icon in Australia.
Barry Humphries battled alcoholism for a decade.
Barry Humphries was made a commander of the order of Australia.
Humphries wondered about the varieties of toilets. Of course, "How many different kinds of lavatory can you have?" is not a wildly crazy question. Neither is, "Can anything really be infinitely small?" (not according to some proponents of quantum gravity; that's a different post).
It's also not the same as US-presidential-wannabe Ron DeSantis trying to ban transgender people from using particular toilets or passing laws allowing removal of a child from their home if they receive gender-affirming treatments or procedures. Now that guy could be a commander in Gilead (The Handmaid's Tale).
Yes, Humphries also made a hyperbolic comment about preaching to children and made a harsh statement about gender re-assignment surgery.
It's not hard to see how such comments would be offensive to someone struggling with gender identity.
Then again, it does point to a serious question: what is the decision making process for gender re-assignment surgery?
Is it anything like as strict as for voluntary assisted dying, about which there has been much political gnashing of teeth in Australia and elsewhere?
Is that also an offensive question, or just a question?
Gender reassignment treatment (surgery or otherwise) arguably represents both a kind of death and rebirth, so the analogy is not without some validity, surely.
How about that? Am I being offensive yet? Honestly not trying hard to be. Just asking questions. Or is that no longer permitted?
In any case, that's definitely a whole other post (that I will probably never write).
Honestly though, what questions and statements are taboo and what aren't?
A good rule of thumb is whether harm is being done. Not always easy to determine though.
Melbourne International Comedy Festival organisers were even called out as "gutless cowards":
…after a backflip that saw the festival release a tepid acknowledgment of comedy legend Barry Humphries. Organisers on Monday night issued a statement saying they would plan a "fitting tribute" to Humphries, after declaring there would be no official tribute, and having earlier wiped his name from the Barry award."
Really? It's not like they re-instated the award or anything. Is planning a "fitting tribute" offensive too?
It really does seem that you are only as good as your last gig.
Watch your back I'd say to all comedians, in that case! You're on borrowed time I'd say.
Have there been no other recent famous Australians who have been both amazing in one part of their life and caused harm in another? Was Shane Warne an uncontroversial character?
Have I just offended thousands of sports fans?
I can but try.
Yes, I'm still trying to make a point.
Even the title of this post will be offensive to some, i.e. use of the word "great".
Is there no other famous comedian who is offensive? Have you listened to Ricky Gervais (who called Humphries a genius) or Jimmy Carr? Hannah Gadsby makes broad generalisations about men that some would be offended by as well. So, again, what's taboo and what's not? Nothing in comedy, usually.
Recall Bill Mahr's (American comedian) satirical comments a year ago about the increased rate of self-identification as LGBTQ over time. Funny? Depends upon the viewer/listener I suppose.
Humphries's comedy too, was satirical. He poked fun at societal norms, and those norms change over time. To be fair, the transgender comments were made outside of the context of a comedy show.
Humphries is reported to have made the following comment (in an interview with British comedian Rob Brydon):
Comedians aren't always terribly nice. We don't have to be nice, do we. We're not obliged to be nice, we're generally pretty unsavoury.
I've heard Ricky Gervais make similar comments.
As a counterpoint, Australian comedian Sammy J, said:
…the festival "had to make a choice" between hurting Humphries' feelings or "ignoring and excluding members of a vulnerable community". "It chose the former," Sammy J said in an opinion piece published by The Age, before explaining why." Arts festivals only exist if there are artists. And artists only take part in festivals they feel welcome at. Can you imagine being a trans comedian nominated for an award named after someone who'd wilfully torn down your sense of worth? "No, neither can I. That's the problem with being in a minority – most people will never understand what your journey's been like. But in the absence of shared experience, we can still rely on empathy."
But he went on to say:
Humphries still made his way onto the front pages of newspapers globally and left a lasting legacy. "Barry Humphries hasn't been cancelled … That contribution included paving the way for comedians to speak up and rally against things with fire and passion, just like he did when he was young. It's a legacy to be proud of."
Yes, Barry Humphries expressed opinions that could be taken as offensive and hurtful to some later in his life. But let's not write him off! Let's celebrate his comedic genius, his place in our culture!
Most people are complex and contradictory and no-one is perfect.
As British-Australian actor Miriam Margolyes (who played Professor Sprout in Harry Potter) said after Humphries died:
How dare they. He had more talent in his little finger than they did in their whole bodies – all of them. I'm outraged by it and I want to speak up now to support him.
Margolyes said she did not agree with Humphries's politics, but revered him as a friend and comedian. "I didn't like his politics. I really didn't. But I revere the talent of the man," she said.
And that's the point right there, possums!